Notifications are an important part of your Prism configuration. Notifications allow for various members of your team to be notified as work orders progress through various stages of their life cycle.

Account wide notifications are set up in the Notifications section in Admin.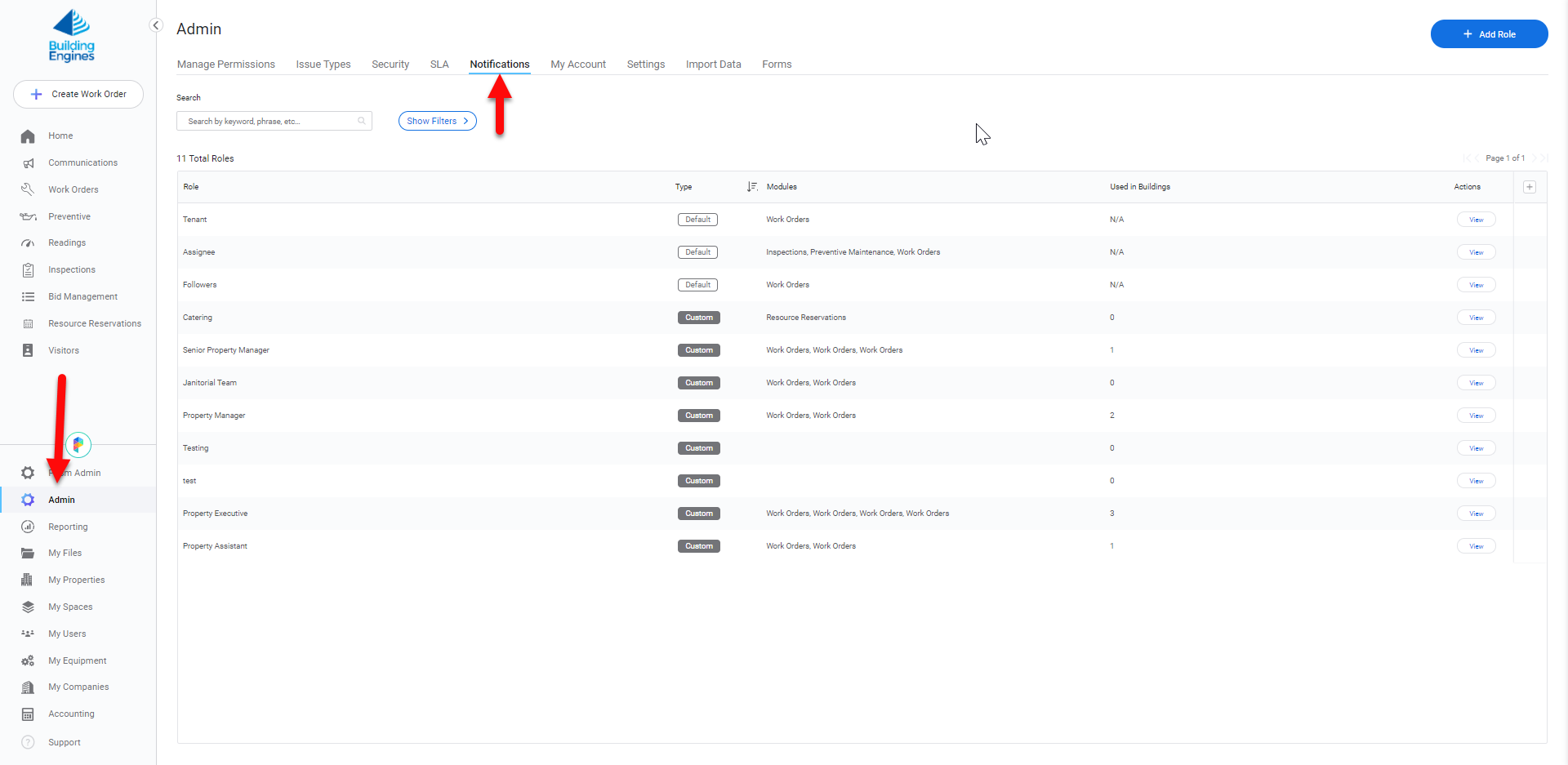 There are three standard notifications delivered with Prism; Assignee, Followers and Tenant.
Assignee: The user the work order is assigned to.
Follower: Any user who has chosen to follow the work order.
Tenant: The tenant who entered the work order.
The other notifications are custom notifications that are defined on the property page.
Select My Properties, then the property you would like to set up a notification for.
Select add contact.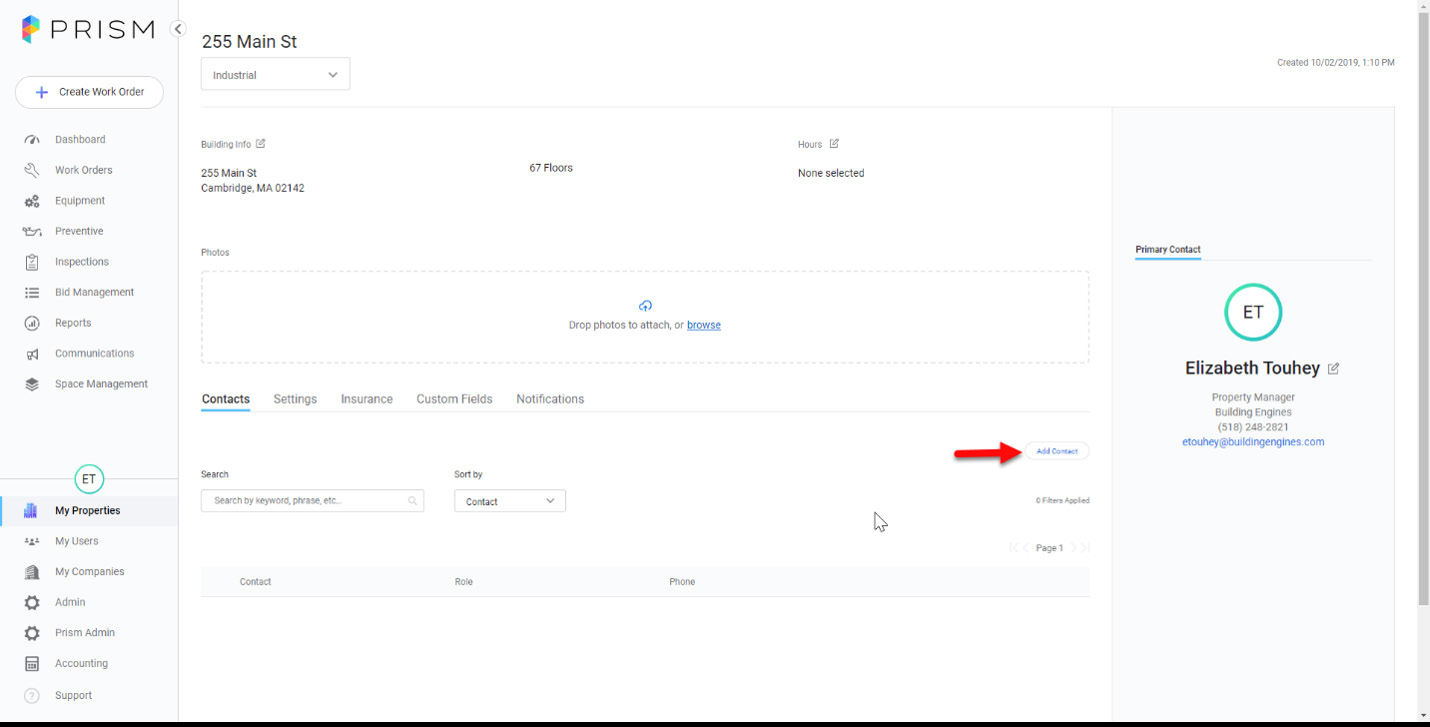 Add your contact
For any notification, you can choose if they should be notified for specific issue types or all issue types as well as what level of notifications they should receive.
Select view.
The choose the issue types you'd like the notification sent for and the notification level.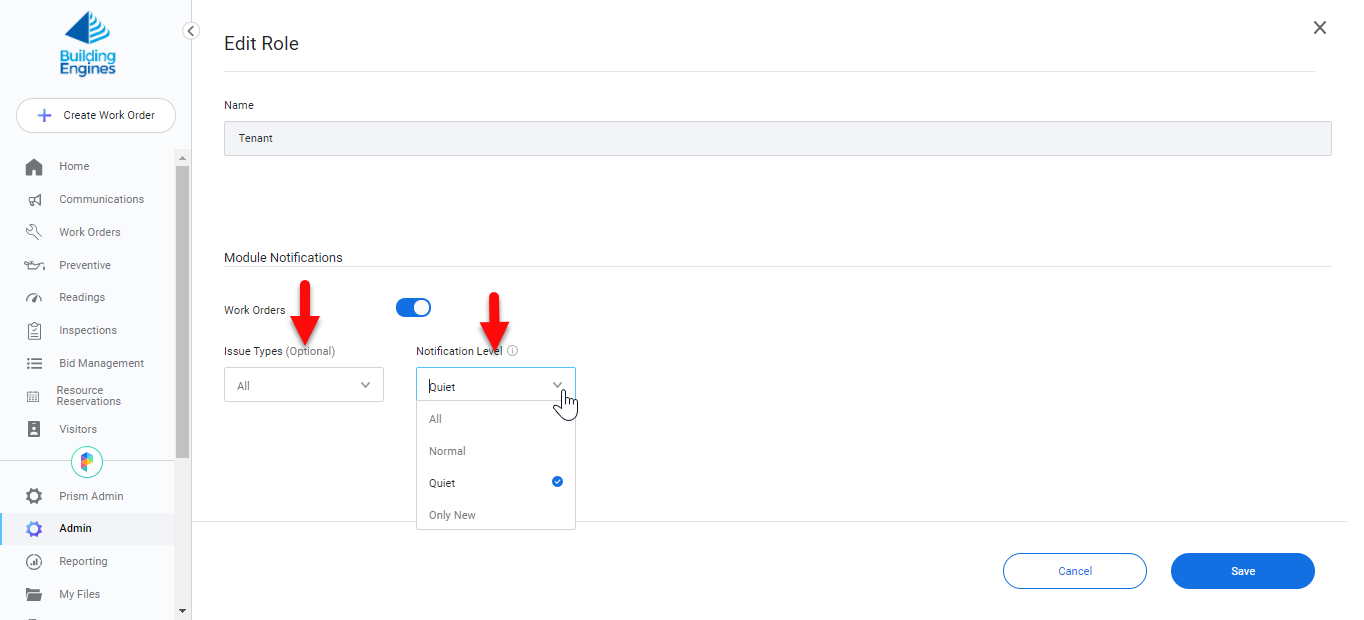 There are four levels of notification. For each, notifications are sent for different actions:
All
New
Priority Change
Acknowledged
Comments
On Hold
Off Hold
Completed
Cancelled
Closed
Attachment
Assignee Change
Arrived
Low Work Order Rating
Normal
New
Priority Change
Acknowledged
Comments
Completed
Low Work Order Rating
Quiet
New
Comments
Completed
Low Work Order Rating
Only New
Under My Properties, you can override the default notification with property specific notifications. Go to My Properties and choose your property. Select Notifications on the property page and click on "Override default configuration from management company".