Tenant Guide - Work Order
Prism is a web-based suite of tools that links you to your Property Management team. The system can be accessed on most browsers and requires no additional software to download. It's as simple as logging into your favorite website.
This guide will help you to get started.
1.) Welcome!
You property administrator will send you a welcome email inviting you to sign into Prism.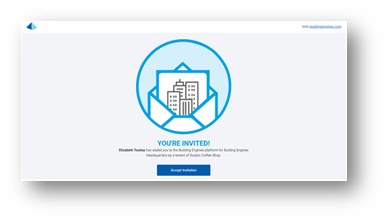 Simply click on Accept Invitation to complete your Prism profile and log in!
2.) Welcome to your dashboard
Your dashboard has all the information you need to create and track work orders. To create a new work order, click on Create Work Order.
3.) Creating your first work order is easy
Prism will walk you through the information needed to create your work order. Required fields are marked with a red asterik.
4.) Follow progress
Once you submit a work order, you can follow its progress on your dashboard.
5.) Get the details
Click on the work order to view status updates, comments from your property management team, and any other useful information.
6.) Tell us how we're doing
Once the work order is complete, your property management team may send you an email to rate their work.
Choose the appropriate star rating and you will be able to add additional comments.
7.) Bengie will help you now
Don't forget about Bengie, your virtual building assistant. Bengie can provide building information, enter work orders and more. Simply text "Hi Bengie" to B-E-N-G-I-E (236443)* to get started. Bengie will help you do a one-time link to your Prism account so you can get started right away.
*Message and data charges may apply (1 message/request). Reply UNSUBSCRIBE to opt-out or HELP for help.