The Blacklist is used when you want to either block a vendor completely from being invited or just being blocked from specific Bids.
First, click the Vendor Blocklist link on the top row.
Then click the Add New Entry.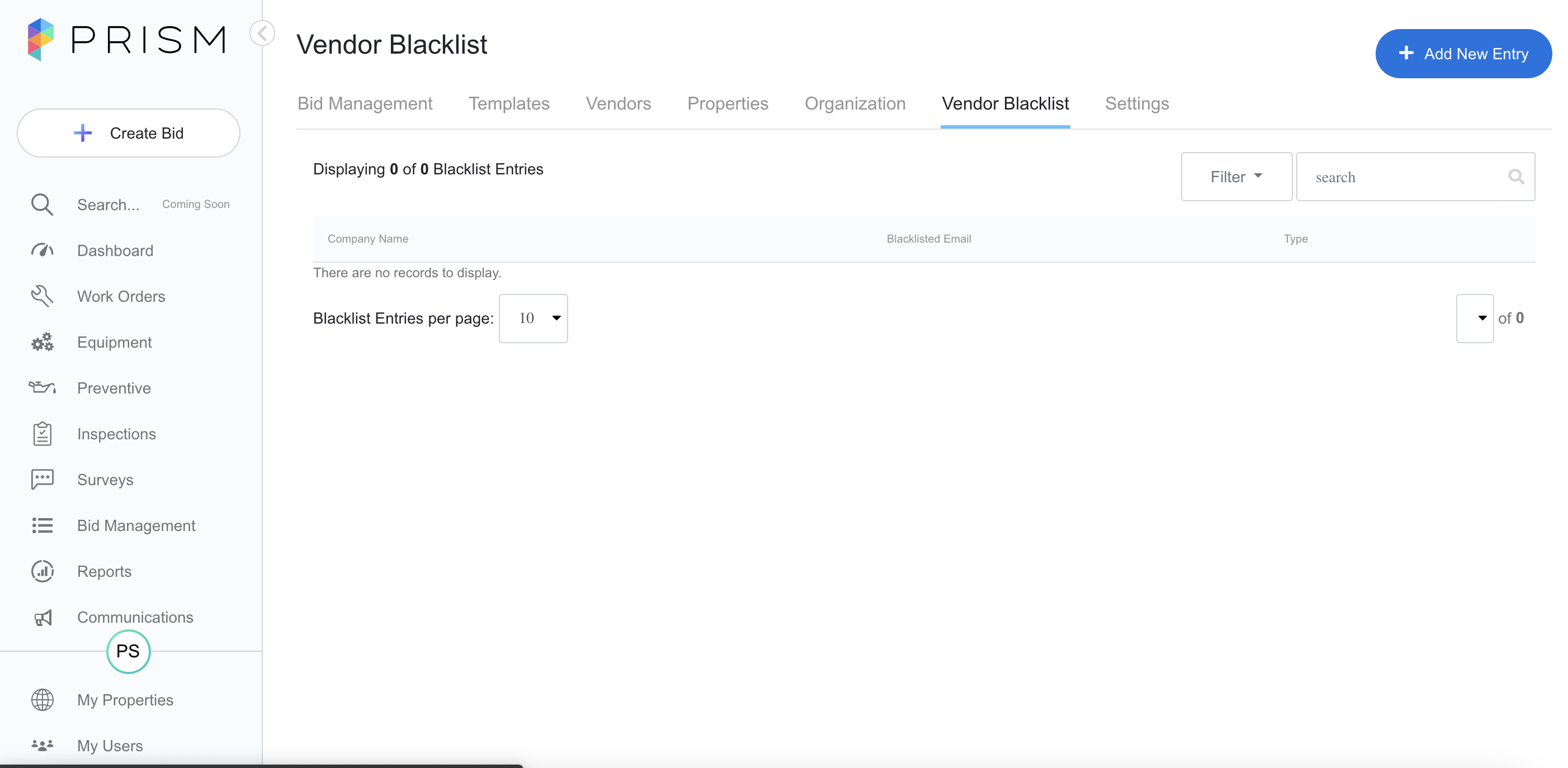 Add their Company name and email address. After you enter the email address you see several options appear below.
The third and forth option have a dropdown to add a Bid.
The last option will allow you to block all emails from a company.