Click the Resource Reservations tab and navigate to the Reservations feature.

Click the blue Add Reservation button in the top right corner of the page.

Select the type of Resource you are reserving from Common Area, Freight Area, Exterior Space and Other.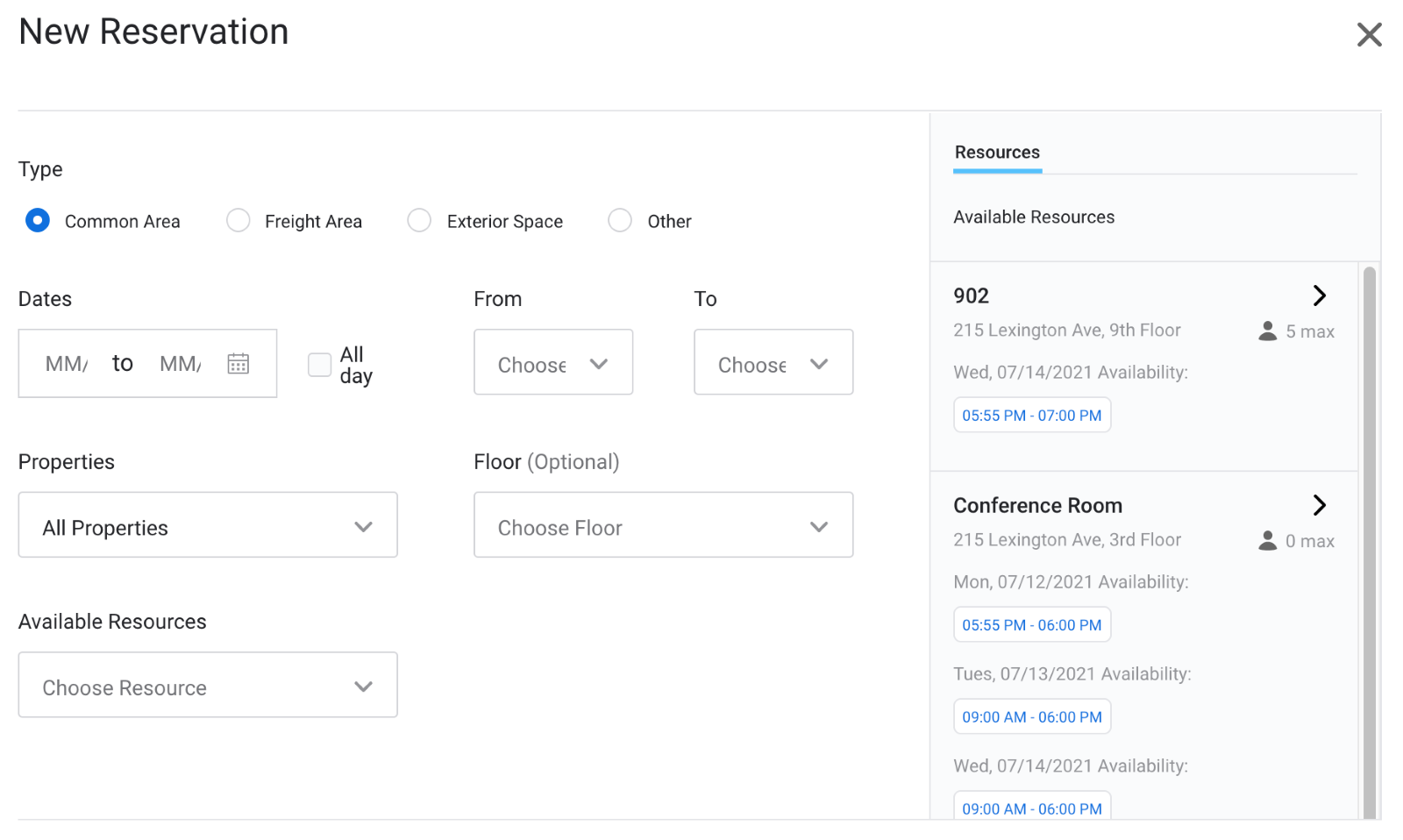 Select the date and time ranges for your reservation
OR you can directly select an available resource and time shown on the right side of the page. If you directly select a resource and time, the other information like property and floor automatically populates to the respective places on the left-hand side.
View the resource details like capacity, description, and resource pricing on the right side of the page.
Enter the Reservation name. You can enter details and invite people, but this is optional.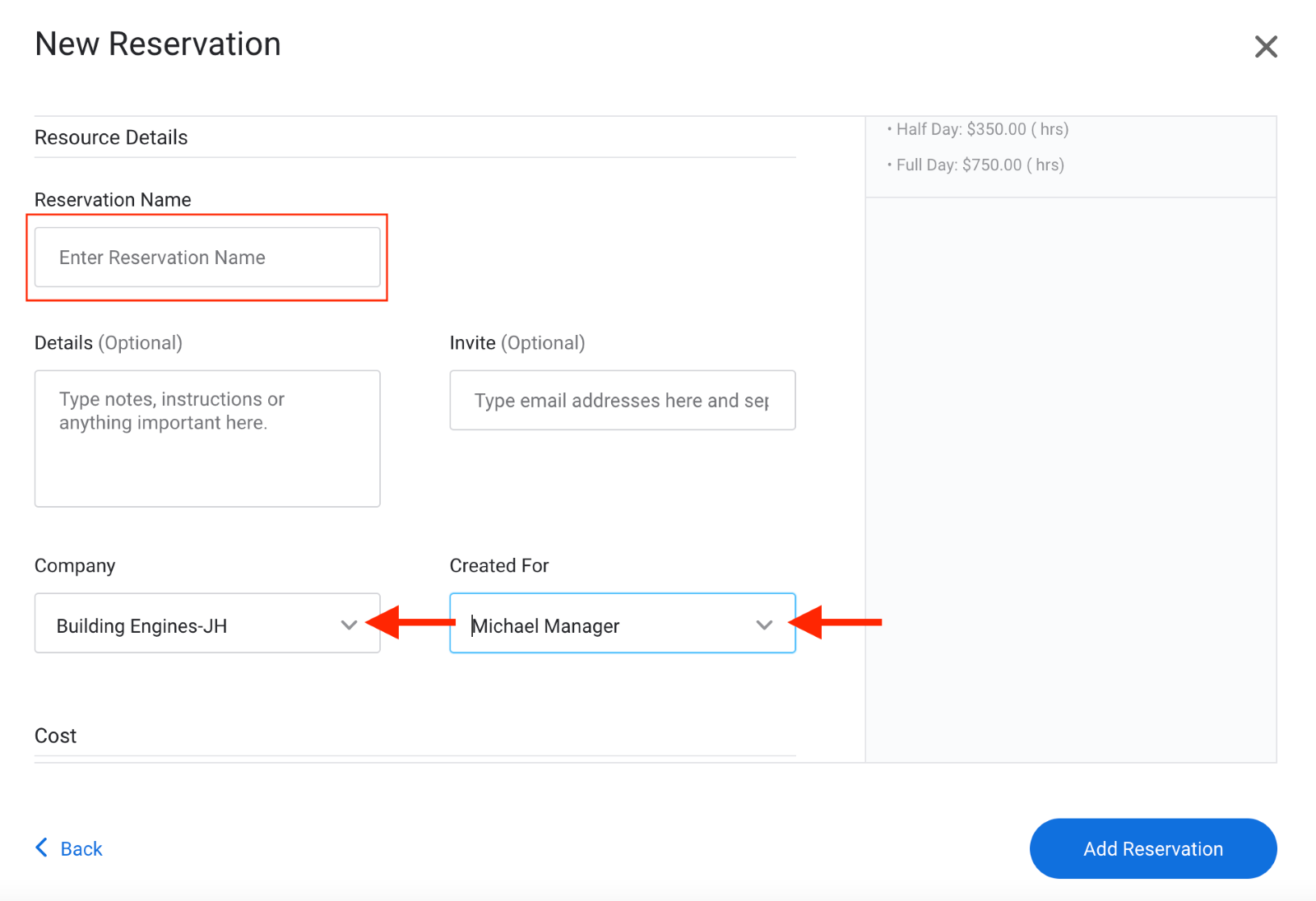 Select the company and who the reservation is created for from the respective drop downs.

View the cost for your reservation at the end of the page. Then click the blue Add Reservation button to save.