Click the Equipment tab and navigate to the Equipment feature.

Scroll to the right end of the equipment grid to find the Actions column and click the View button to edit.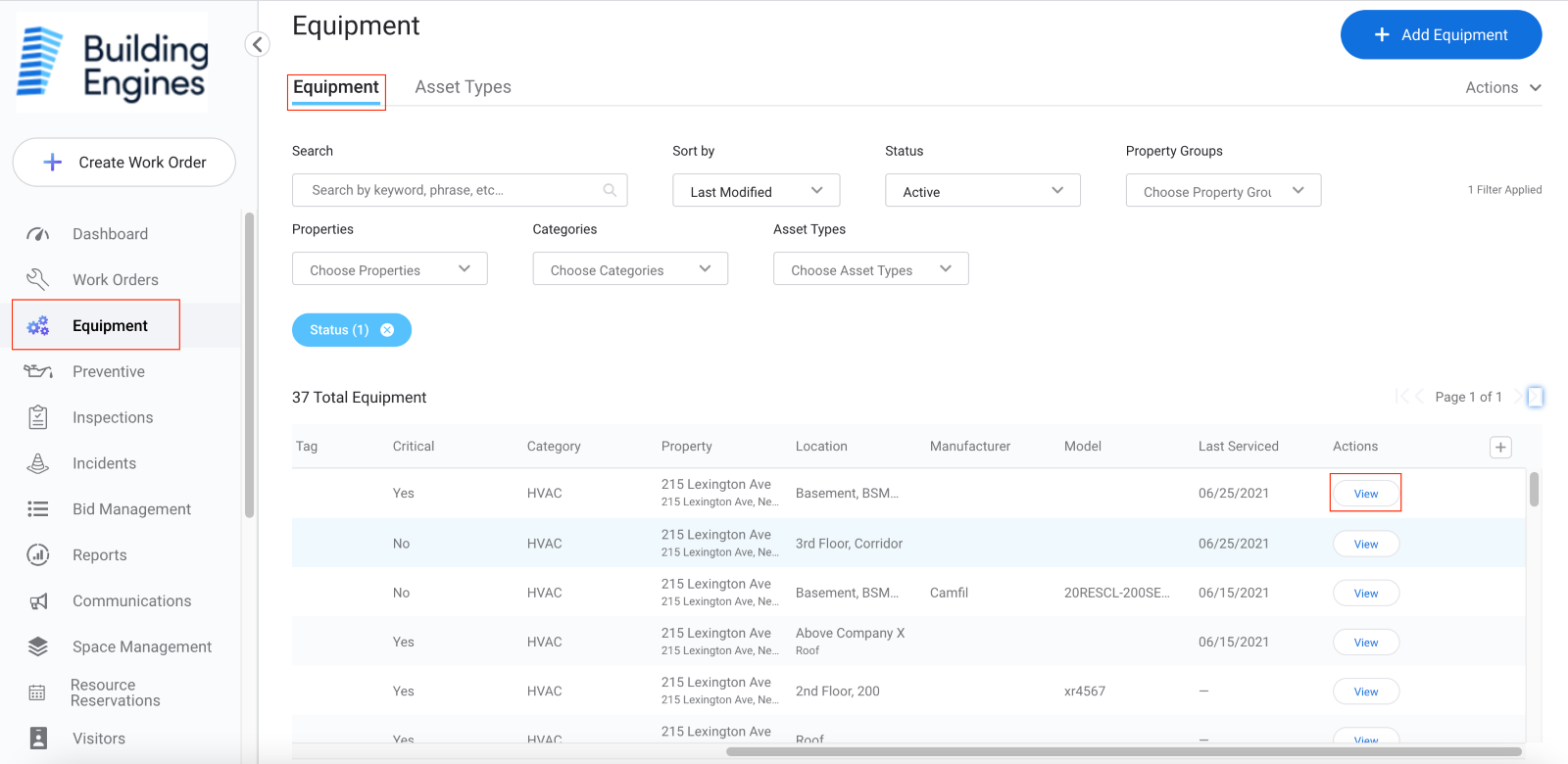 Edit Floor/Space, Location, Manufacturer,Model, Serial Number etc. Click the Save Equipment button at the bottom of the page to save any changes.
To edit Property, Equipment Category, and Equipment Asset Types, click the Actions tab in the top right corner of the page, then click Edit from the drop down.
Click the blue Save Equipment button after making changes.