Click the My Spaces tab and select a property from the drop down at the top of the page.
Click on a floor, then click Create New Space under Floor Actions.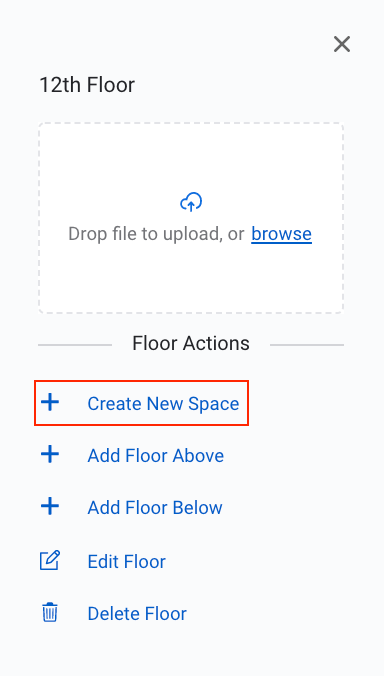 Select Suite under Space Type.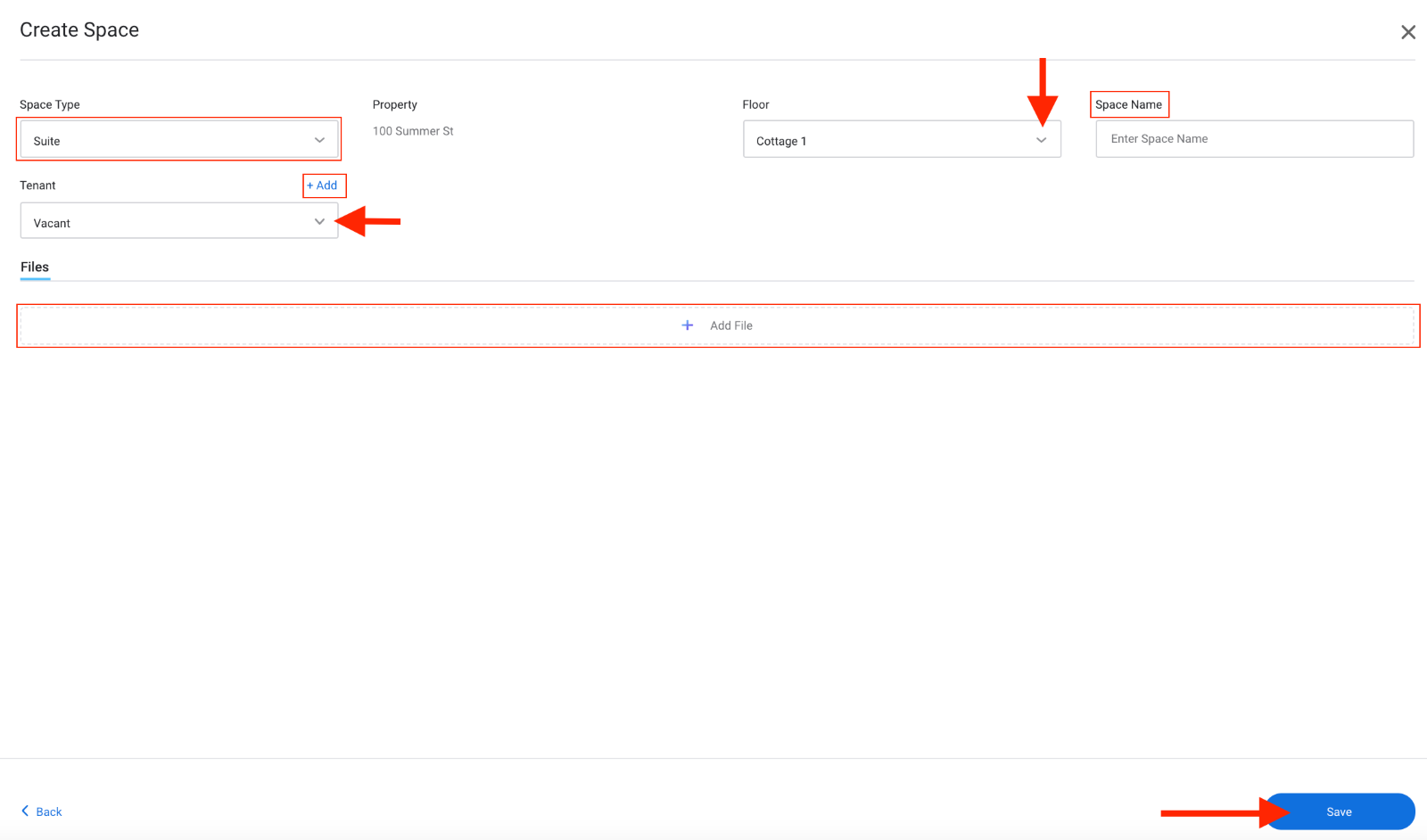 Select a floor and enter a space name. Select a tenant for the space or click the Add button above the tenant field to add a new tenant. You can also attach any files to the space by clicking the Add File button.
Click Save at the bottom of the page to finish.