Click the My Spaces tab and select a property from the drop down at the top of the page.
Click on a floor, then click Add Floor Above or Add Space Below under Floor Actions. Enter the floor name and number, then click Submit to finish.
Click Edit floor under Floor Actions to edit name, number and location of the floor selected.You can also upload a file for the space by clicking Add File. Click Save at the bottom when finished.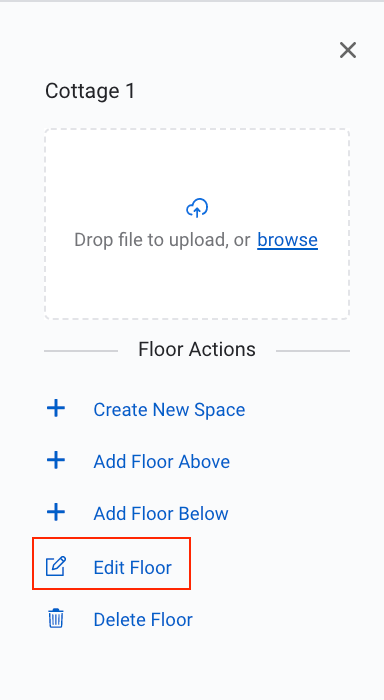 Click Delete Floor under Floor Actions to delete.