Creating spaces on the My Spaces stack is crucial to being able to assign work order tickets or equipment to locations within the building.
Click the My Spaces tab and select a property from the drop down at the top of the page.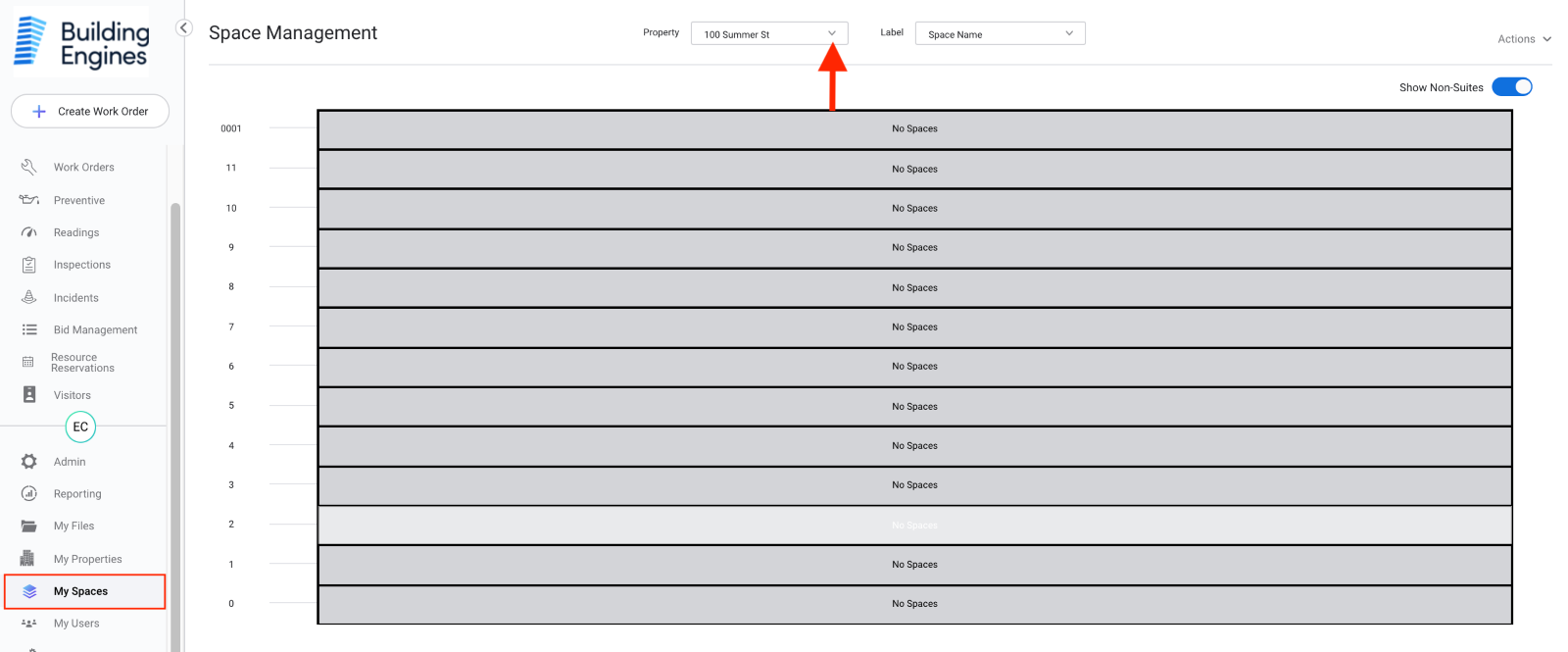 Click on a floor, then click Create New Space under Floor Actions.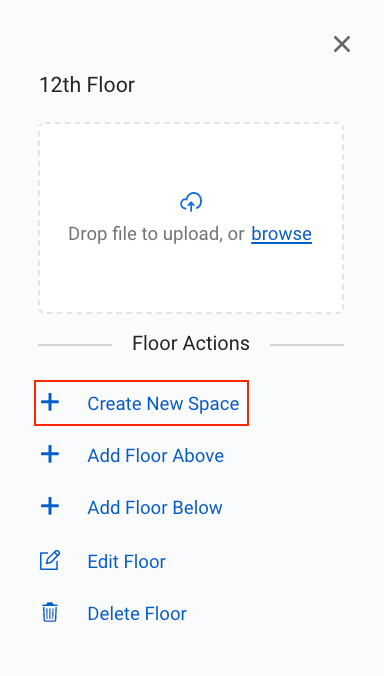 Select a space type and floor, then enter a space name. Select a tenant for the space or click the Add button above the tenant field to add a new tenant. You can also attach any files to the space by clicking the Add File button. Please note there is a 25MB limit per file.
Click Save at the bottom of the page to finish.