Click the Inspections tab and navigate to the templates feature.

Click the Add Template button in the top right corner of the page.
Fill in the details for the template like name and type. You can add estimated labor time, but this is optional. You can also add a minimum score target, but this is optional. Click add section under Questions to add questions to be completed during the inspection. When finished, click Continue to Properties.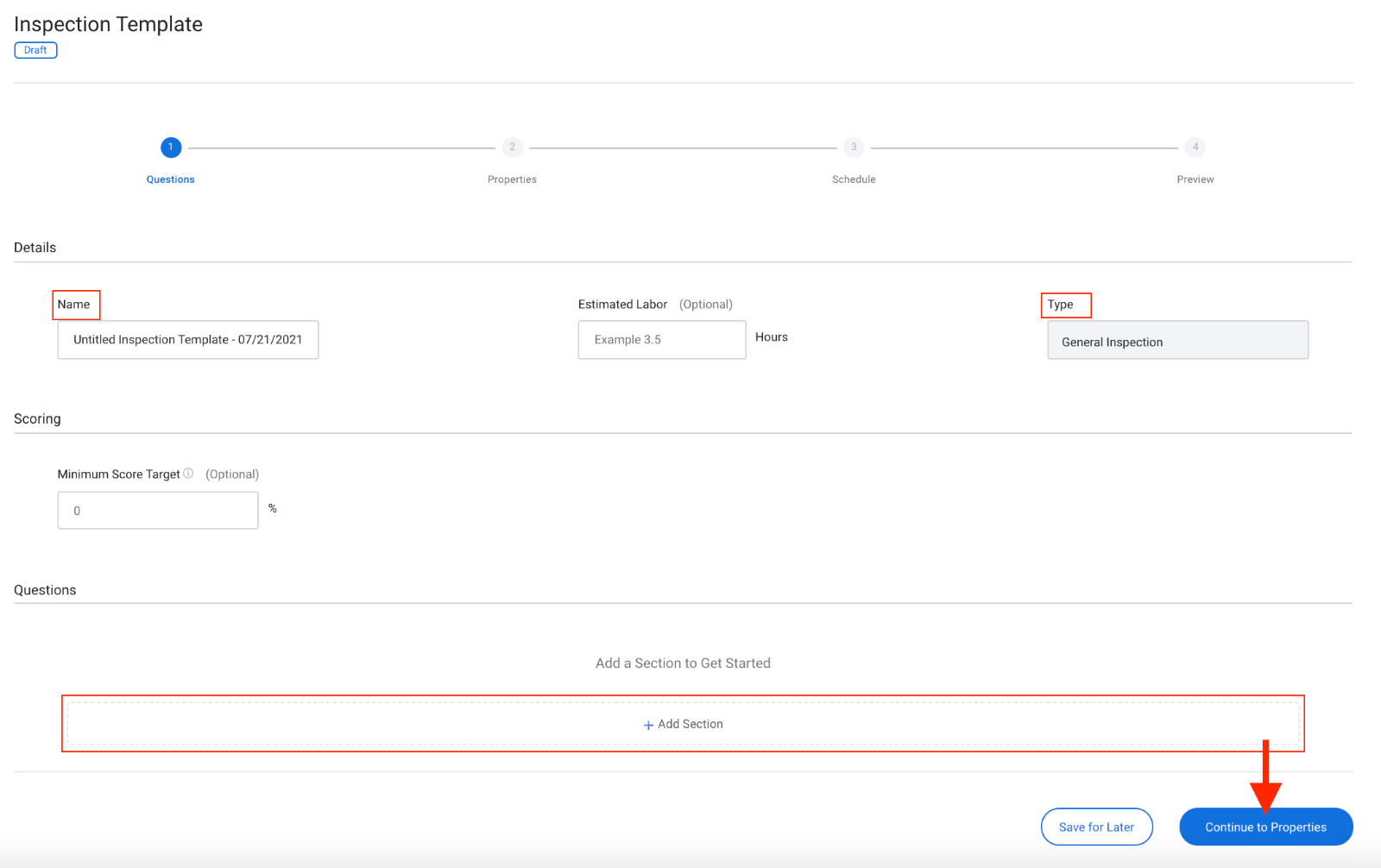 Select a property or properties for the template by clicking the toggle. When done click Continue to Schedule.
Select a frequency, start date, due time, and when the schedule ends. If you would like to exclude weekends, click the toggle. When finished, click Continue to Preview to view a preview of the template.
When finished with all sections, click Save for later to save the template as a draft OR click Activate Schedule to activate.