Click the My Spaces tab and select a property from the drop down at the top of the page.
Click the Actions button in the top right corner of the page then click Import Common Area from the drop down.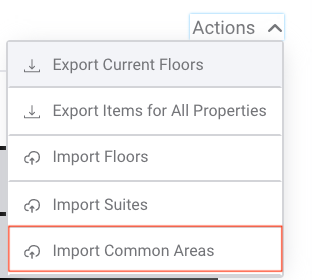 Click the download template button and fill out the common area information on the template. Upload the finished template from your device then click the Import Common Area button to finish.