Click the Work Orders tab and navigate to the All feature. Click the Filter button on the right side of the page to open the filter categories.
Click the drop downs under each filter category to filter the Work Order grid.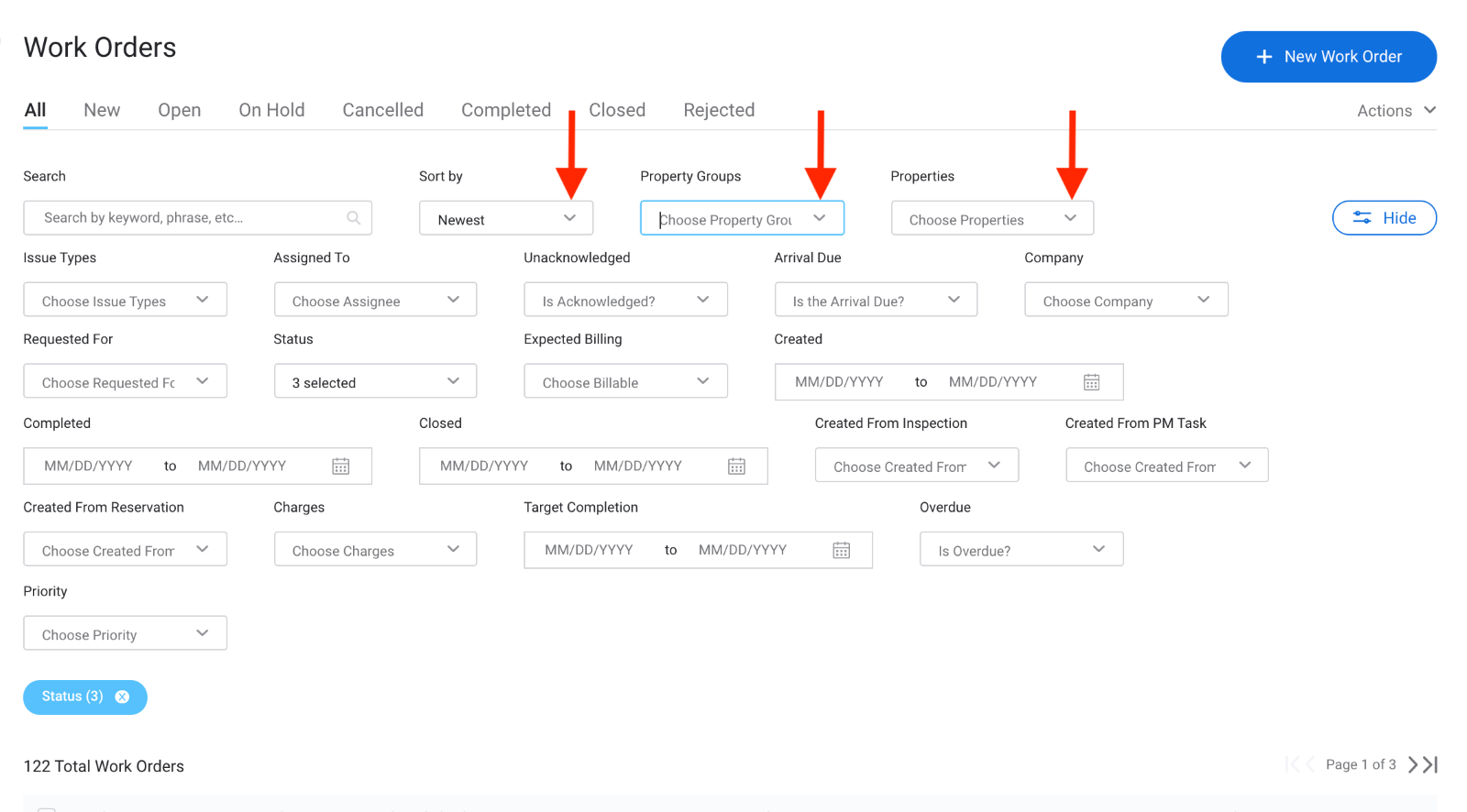 View which filters have been applied to the work order grid under the filters. Clear a filter by clicking the x. If multiple filters have been applied, click the x on each to clear a single filter or click Clear All.