Click the Work Orders tab and navigate to All to view the work orders grid. Hover over an order number and click View Details to open the work order information.

Within the work order's information page, you can edit name, issue type, status, priority, assignee, details, and location, etc.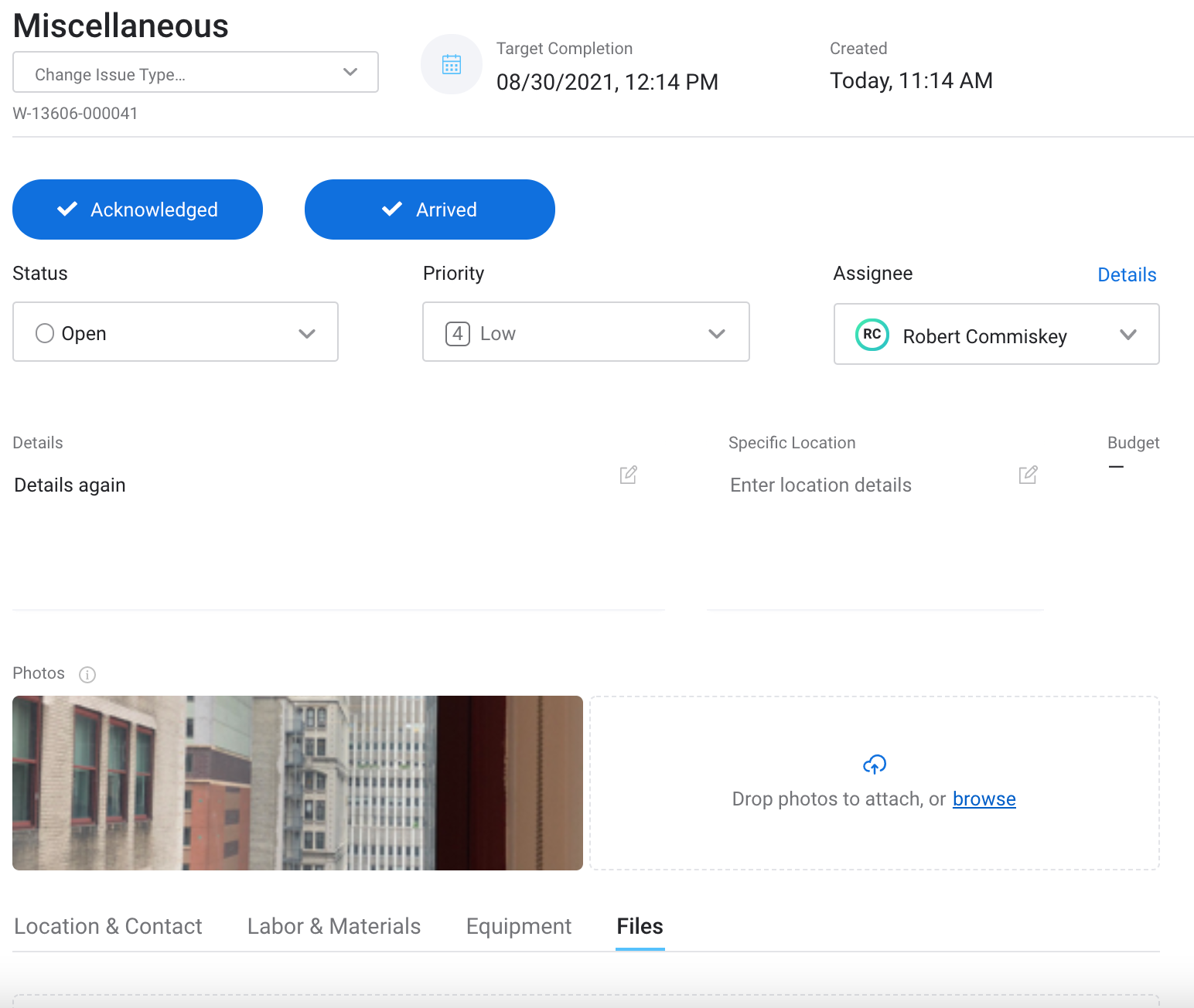 At the bottom of the page under the Location & Contact tab, edit the location or primary contact by clicking the pencil and paper icon.
Under the Labor & Materials tab add labor or materials for the work order.

Under the Equipment tab choose equipment from your account to the work order.

Under the Files tab upload files from your device to the work order.
From the work orders grid you can change the status for a work order.

Check the box next to the work order you would like to edit, then click Change Status above.

Choose a new status from the drop down then click Save.