Click the Admin Tab and navigate into the Account section of the Issue Type Feature to add or make changes to the Issue Type list.
To add an Issue Type, click the blue tab towards the top right corner of the page.

Select the Issue Category, name the issue and finish by clicking Add Issue Type.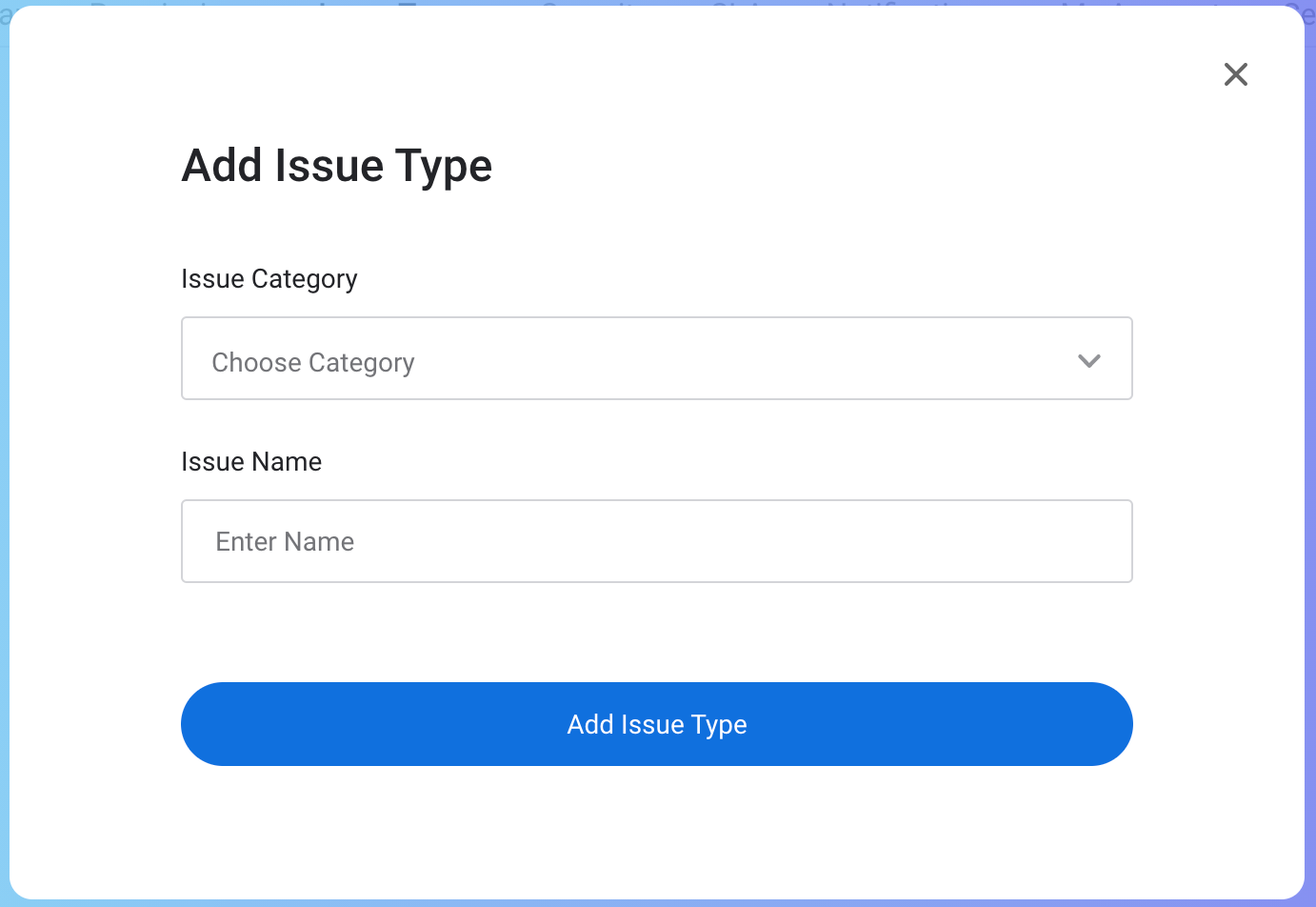 Within Admin > Issue Types, you can specify certain configurations of all your work order issue types.
This includes setting issue specific Priority Level and Assignees.
Accounting information such as Labor Rates, Charge Codes, Budget amount for that issue type, if Billable, if Taxable and whether the issue type is visible to Property team members and or tenant users with provisioned Prism accounts.
Any changes are automatically saved within the issue type grid.
For convenience, selecting the checkbox to the left of multiple issue types allows you to make bulk edits to similar issue types.