Click the Admin Tab and navigate into the Property section of the Issue Type Feature to add or make changes to the Issue Type list.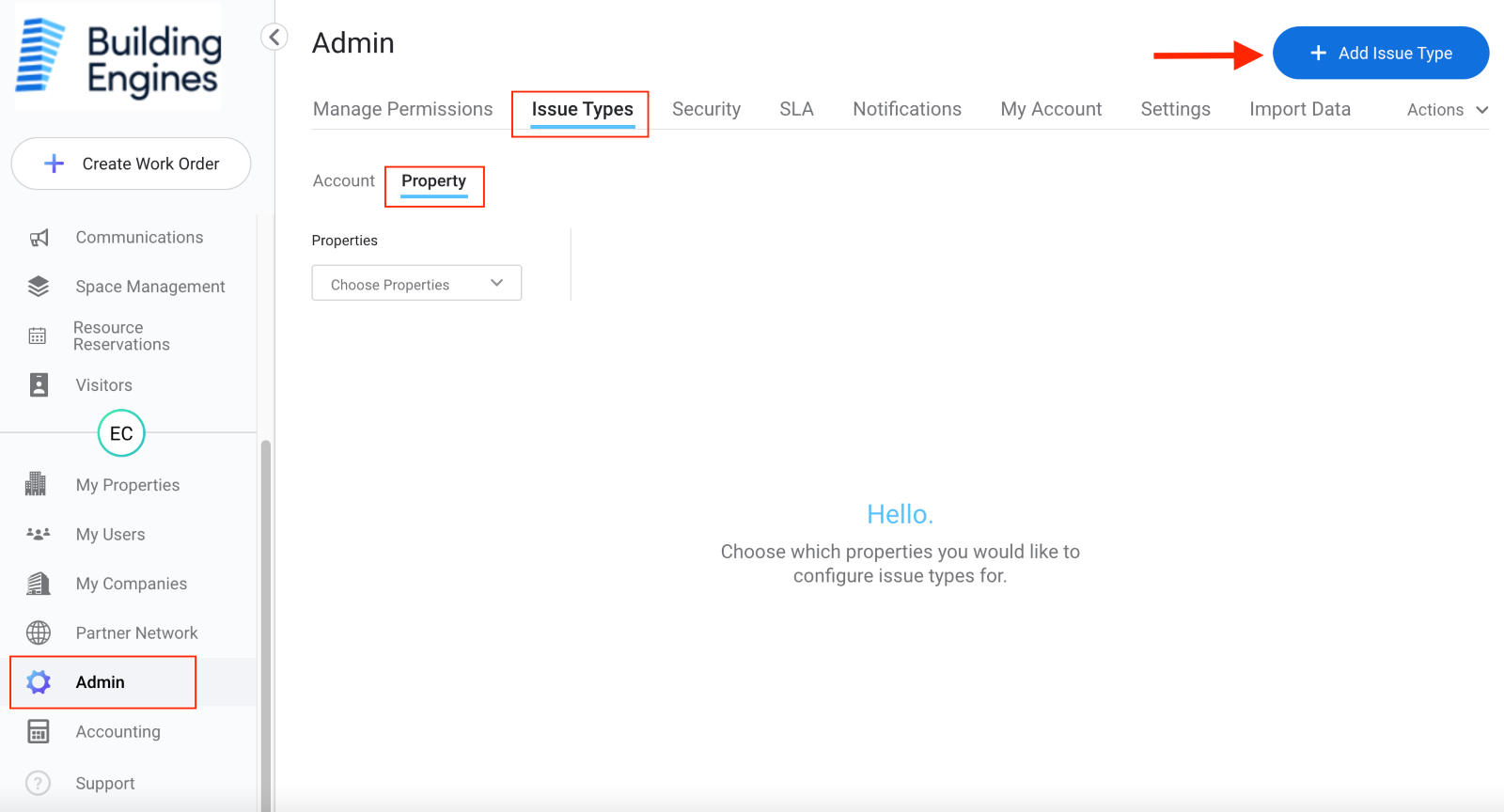 Select the properties that you want to set different configurations or add unique issue types to.

To add an Issue Type, click the blue tab towards the top right corner of the page.
Select the Issue Category and name the issue and finish by clicking Add Issue Type.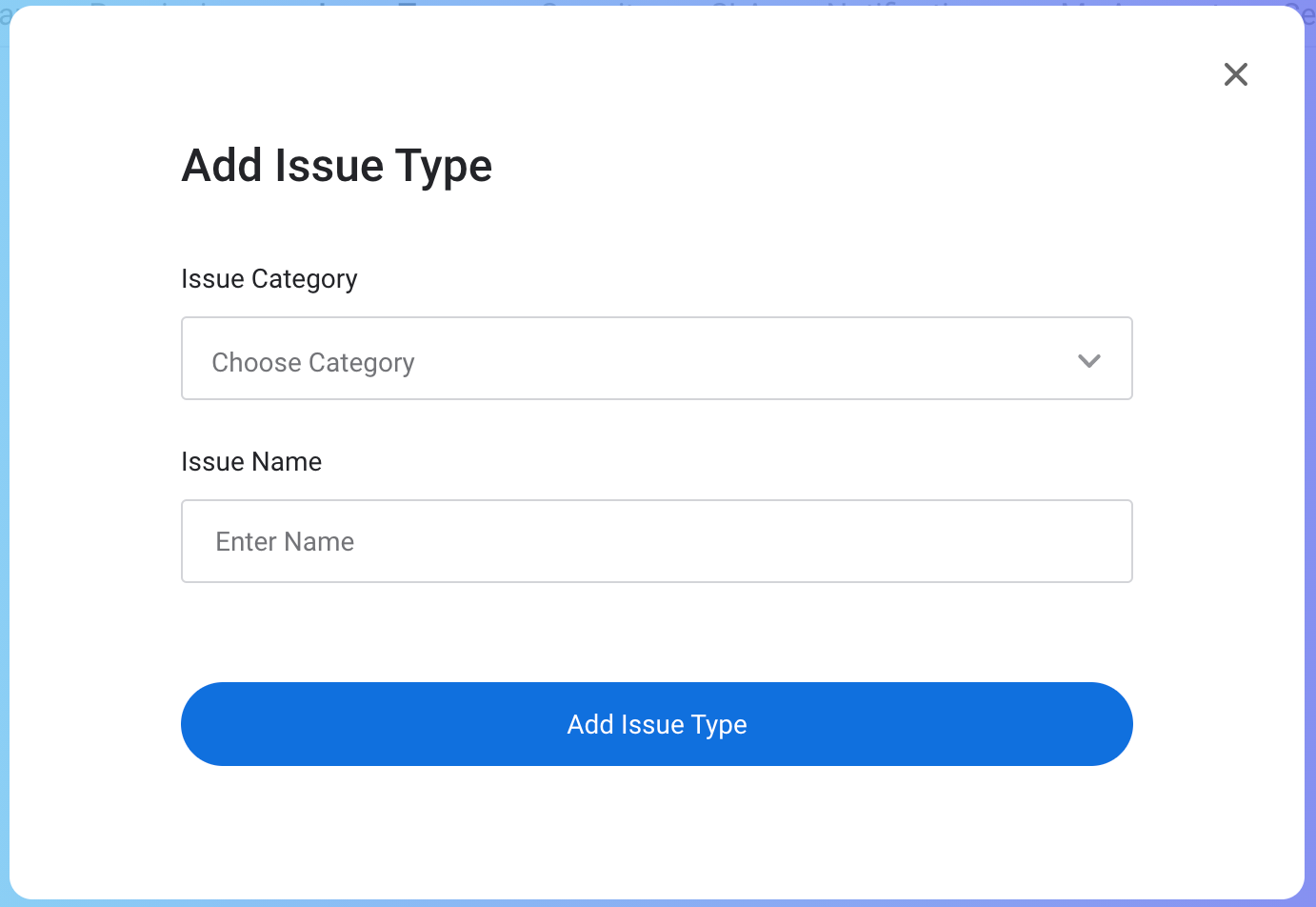 Changes will automatically save.