Click the Admin tab and navigate to the SLA feature to configure SLA's and escalations.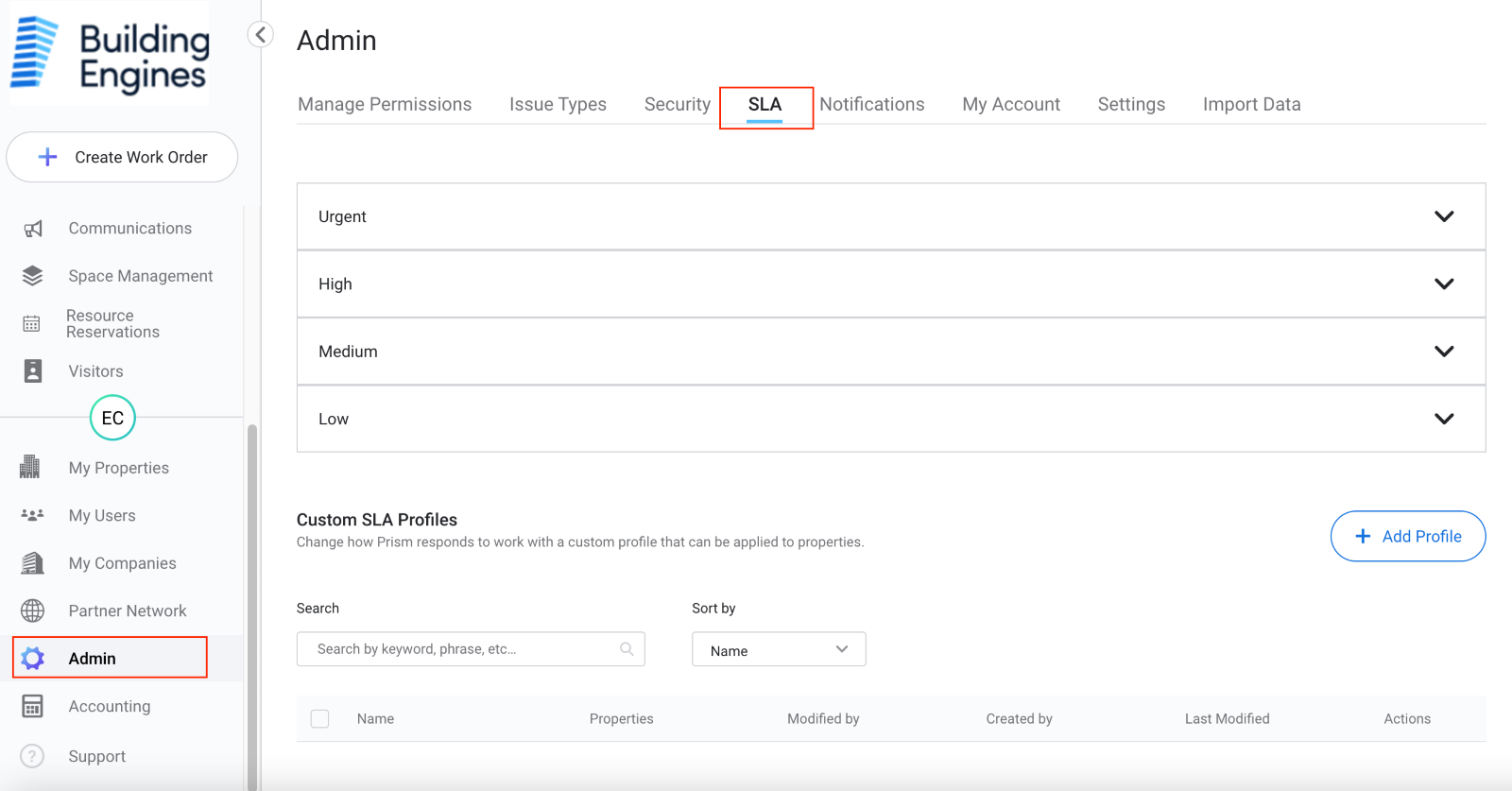 Each issue type can be set to one of four priorities: Urgent, High, Medium, and Low (each priority sets targets for how quickly you want it worked on).

For each of these SLA's, you can set up four different paths to track.
If a target is not being met, escalations can be set up to notify a property contact.
Click the blue Add Escalation button to select when the escalation should happen and who the recipients are.
If you want to change how a specific property works, you can add a custom SLA profile.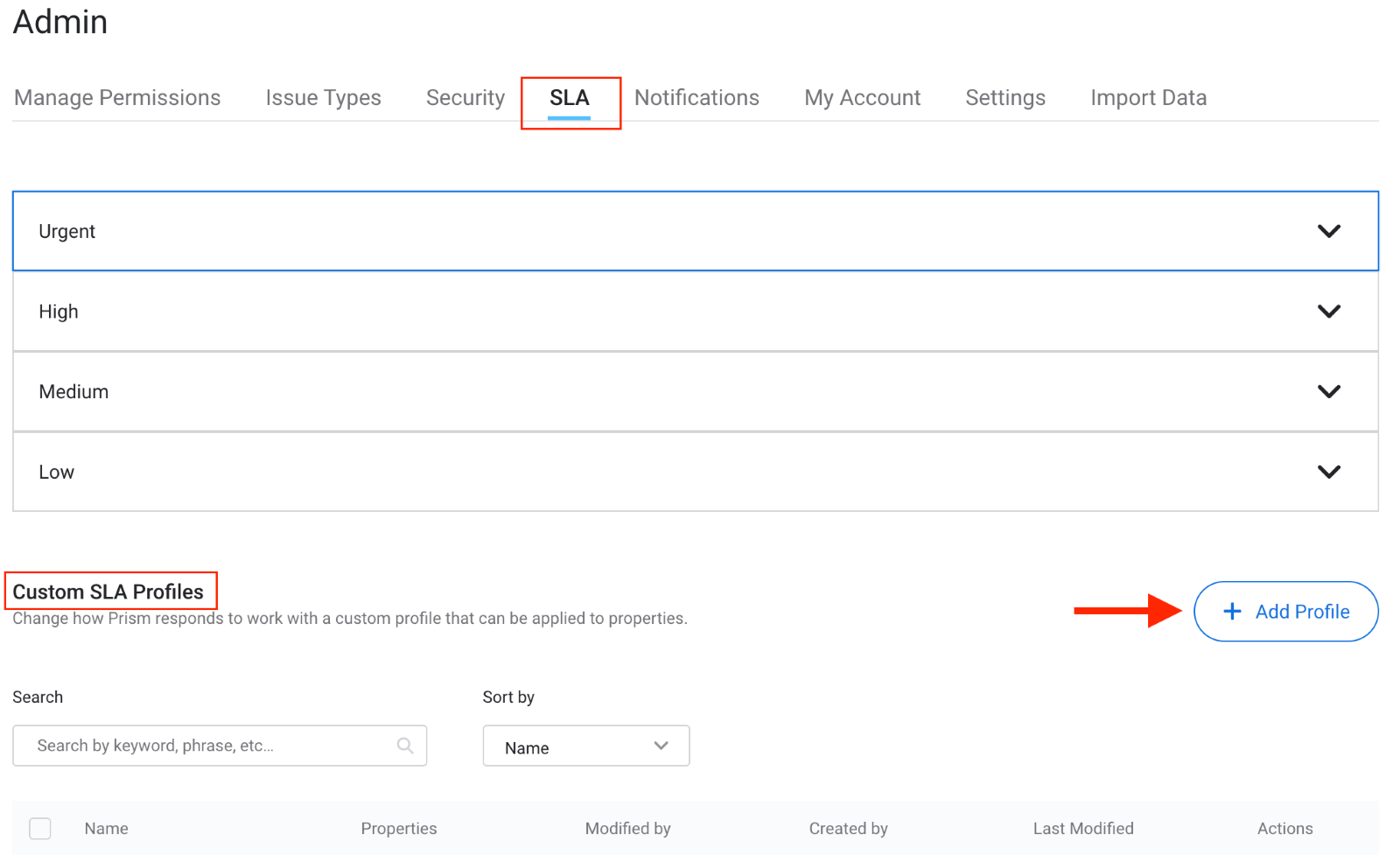 When adding a custom SLA profile, you can select which property you want to associate to